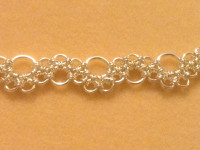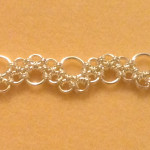 This Stepping Stone bracelet is a nice compliment to my Stepping Stone Pendant.
For a simple, elegant necklace, I've made up these Bird Nest Necklaces. Silver-filled rings intertwine making the nest while a Swarovski Crystal Pearl or Freshwater Cultured Pearl symbolize the egg.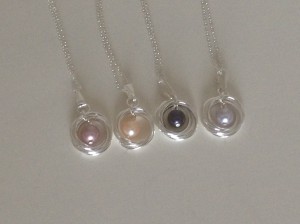 These aren't on the website yet but can be ordered through my contact page.  It may take up to 2 weeks to create based on inventory.
I'm also making some holiday items. These celtic star pendants will be available tomorrow at the Homespun Holidays Craft Show at Garner United Methodist Church.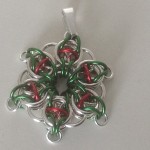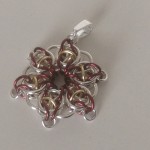 Don't forget to think of handcrafted items for gifts.  Most items can be made within a few weeks.  Custom order a design today.