My family travels at Thanksgiving, so we are behind in our decorating.  This week I took down my Halloween decorations but haven't put out Christmas yet.  Right now, this guy is our seasonal inspiration: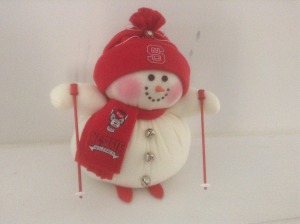 I found him at the Apple Festival in Wilkesboro, NC in October. We were visiting family and I checked out some of the jewelry displays for ideas. He's all alone on the mantle for the time being.
On the design side for Christmas I have a colorful tree pendant and some colored flower earrings: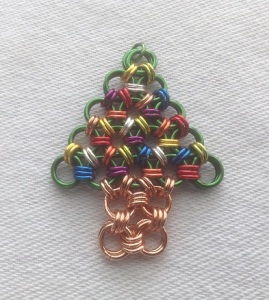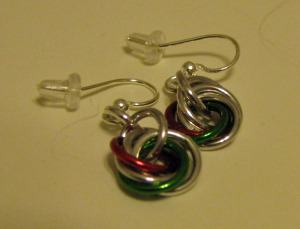 Be safe shopping and have a Merry Holiday.