In a week and a half it will be my birthday. To celebrate, I'm hosting a giveaway. From February 1 to February 9, enter using any of the rafflecopter options and then on February 10 I'll announce the winner.
I'm giving away this pair of 2-Tier Dangling Earrings and a $10 Amazon.com Gift Card.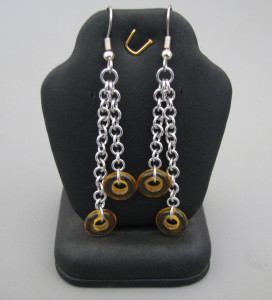 Use the rafflecopter below to enter.