Fa La La La La, it's almost Christmas time.  And the Pintester has issued another challenge to the blogging world.  Create a Christmas Ornament from a Pinterest Tutorial.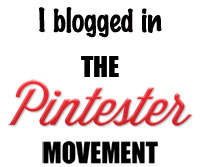 I recently ordered some lavender multi-colored pearls for new chain maille creations.  When I saw this tutorial on Caged Beads, I thought this would make a great hanging ornament with purple pearls.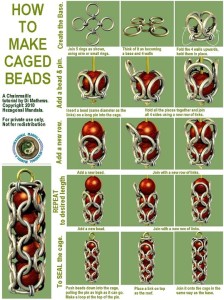 This seems simple enough.  First I gathered my supplies. Aluminum rings, purple pearls and some silver wire.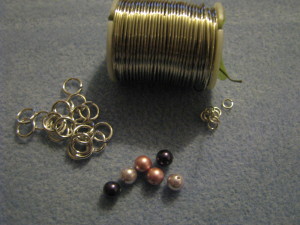 Let's build a cage.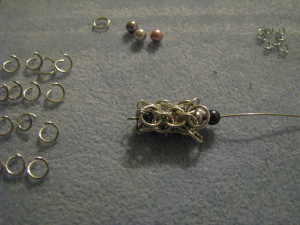 I have to say this part is difficult. Many creative expletives were uttered during the creation of this cage. Mostly because the pearls slipped out and then the cage collapsed while I was adding rings onto the cage framework. And if you don't connect the rings exactly as shown, you end up with a clump of metal strung together instead of a nice cage about 3 levels in.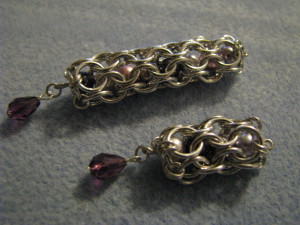 I added the purple drop to make it a bit more ornamenty.  This looks best with longer chains. The short one is rather stubby.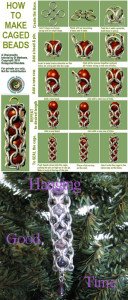 For other Pinterest ornaments, follow the adventures at the Pintester Movement. And this purple, cagey creation will be going to Jodee at the Cheeseblarg to help decorate her first Christmas Tree.