Another challenge has been issued from The Pintester.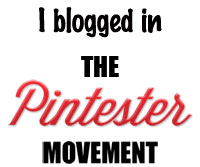 Today I tackled the cracked marbles pin.
 I bought tiny marbles so they could be turned into charms for a bracelet.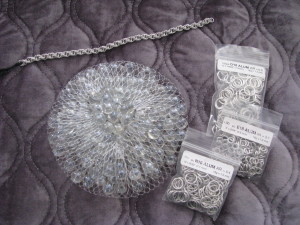 Let's get ready to bake 'em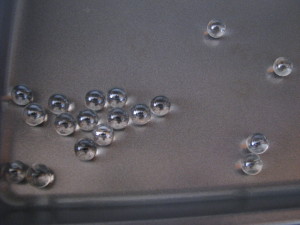 After they bake, it's time for polar bear training. If you miss the bowl and have to track down escaping marbles, they don't crackle as much as the ones that go in right away.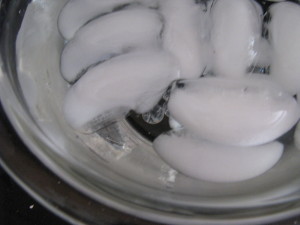 Ta Da. Crackled Marbles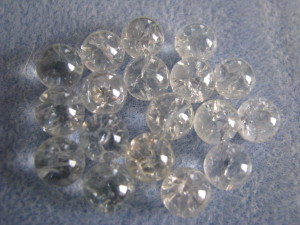 Tip: Marbles will bounce and roll if you drop them pre-baking. Once you've fired and given them an ice bath, the marbles explode into a zillion shards if they drop.
The post mentioned adding color and glitter via nail polish.  I thought this would be cool.  Should've stuck with clear.  A big mess and not quite so nifty.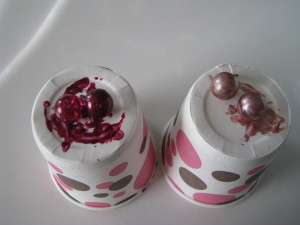 Add a pyramid cage and you have charming marbles.
Note: Marbles are not necessarily the same size out of the package. May take awhile to find marbles that match.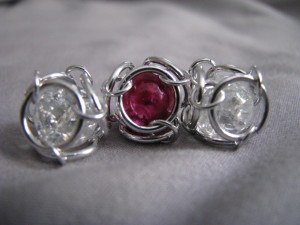 I had a double spiral bracelet waiting for something to complete it.  These charms did the trick.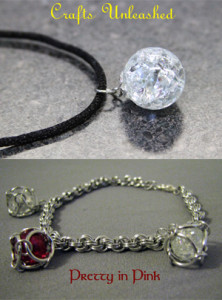 The bracelet and a pair of earrings are listed at my Starlight Falls Designs Etsy Store.
Don't forget to visit the other blogs participating in the Pintester Movement.