Thank you for stopping by my Pintester Movement post. This gave me the incentive to tackle a project my sister-in-law asked for last fall.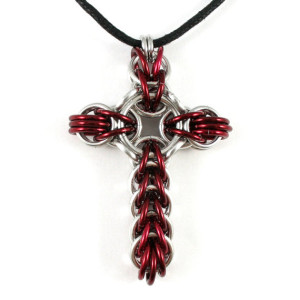 There are no instructions for this item. My guess was this is a variation of the Full Persian weave. I checked some free online patterns and took a shot at my Aluminum Ring selections.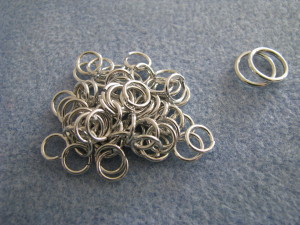 Next I made each of the 4 sections that make up the cross.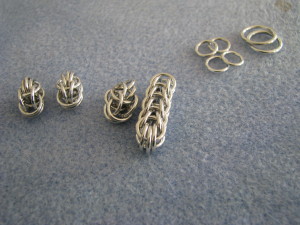 I was progressing fairly quickly through this. The last step is putting it all together. I thought this would be quick. In fact, it turned into the most frustrating part of the project. Usually I misshape a few rings on new projects. This time I had over fifteen rings bent and unusable.  But after trying switching out one of the rings sizes, I persevered and everything came together.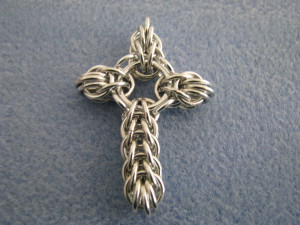 The pendant I created is small for a necklace. I'll eventually make another version using a larger ring for the four main sections. Once I'm happy with a finished pendant, I'll add colors into the pattern.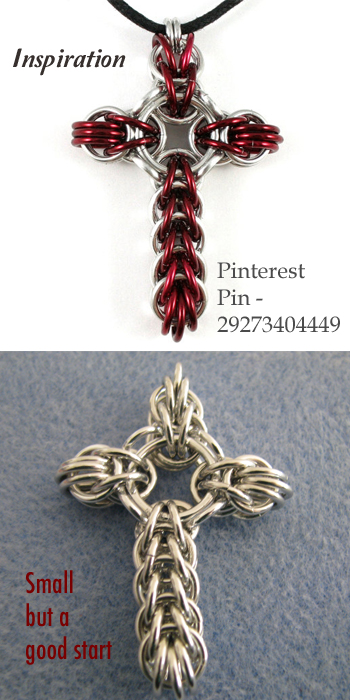 Please stop by the other Pintester Movement posts for more crafty excitement.